This delicious fruit and nut bar packs a powerful boost for energy and stamina. It's chock full of dried fruit and nuts to give it the sweetness that kids crave and the protein they need.
Cookware, Pots/Pants, etc. You'll Need
Here is a list of what you'll need to prepare this recipe: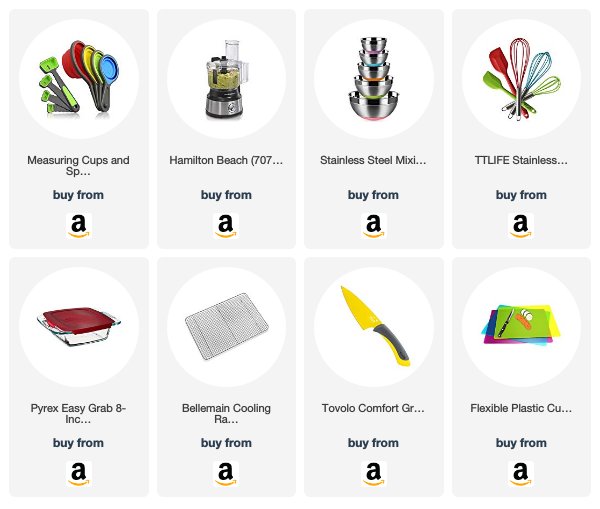 The Quick & Easy Fruit & Nut Bar That Packs a Nutritional Punch!
Author:
Sports Mom Survival Guide
Ingredients
1 ½ cups raw walnuts, chopped
⅓ cup whole-grain flour
⅛ teaspoon baking soda
⅛ teaspoon baking powder
⅓ cup light brown sugar
½ teaspoon cinnamon
½ cup dried cranberries
1 cup dried figs, quartered
1 cup dried apricots, chopped
1 large egg
1 teaspoon vanilla extract
Instructions
Turn the oven on to 325°.
Line an 8" x 8" baking pan with parchment paper (be sure the paper goes up the sides of the pan).
Mix flour, baking soda, baking powder, sugar, cinnamon, and half of each dried fruit in a food processor until thoroughly mixed.
Move mixture to a new bowl. Add the walnuts and the remaining dried fruit. Mix with hands.
Stir in egg and vanilla.
Spread mixture evenly into the pan. Press down in all corners. Bake at 325° for 35-40 minutes. The mixture should be golden brown.
Lift the baked mixture from the pan by grasping the edges of the parchment paper and place on a wire rack to cool. Be sure to cool thoroughly; bars will crumble if cut when warm. Cut into 12 equal sections with a sharp knife when completely cool. Store in a container with an air-tight seal for no more than 10 days
Nutrition Information
Calories:
207
Fat:
10.25 grams
Carbohydrates:
27 grams
Protein:
4 grams