We are ALL guilty.
The game starts at 5:30, we rush the kids after school to quickly scarf down a snack, while doing homework. Meanwhile, they can't find their baseball hat…hurrying through the house wondering were in the world the hat went! ONLY 30 minutes until you have to be in the car on the way to the game.  WHERE could that hat be?!?
Time.  Never enough of it.  We feel like we are in a constant rush once the kids walk through the door from school. So, we walk out the door, get to the game to settle in, and start watching.  Just a short bit later and it's dinner time.  Everyone is hungry. Again. UGH. You march all the kids to the concession stand and order 6 hot dogs, 4 bags of chips and 5 drinks.
Ouch.  $25.
If only you had planned 5-10 extra minutes to pack dinner.
Here's why I refuse to buy Concession Stand Hot Dogs. It take me 5 minutes to throw a plate full of hot dogs in the microwave. Cook them longer than normal, so that they stay warm in a thermo-bag for a few hours. I heat the buns too!  The more heat the better!
Cookware, Pots/Pants, etc. You'll Need
Here is a list of what you'll need to prepare this recipe: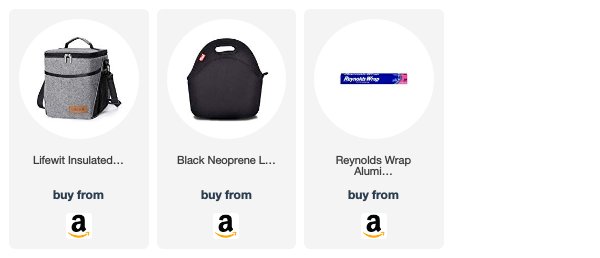 I keep these fabulous foil sheets in the house to wrap the hot dogs.  You can grab them at the Dollar Tree. If you don't have foil sheets, just use regular old foil…I know everyone has this in their kitchen drawer!
After microwaving the hot dogs, toss them in the heated buns….
and wrap them in the foil.
I keep a small thermo-bag just for HOT things, like these hot dogs.  I can toss about 10 hotdogs in the bag and they stay nice and warm for a good 3-4 hours. Grab some apples and carrots or some other quick fruits and veggies, a bag of chips drink boxes and you have your quick meal!  You just saved $25 by NOT eating at the concession stand!
Of course we still need to support our local sports teams…this doesn't mean to stop buying everything from the concession stand!  If you brought your dinner, let your kids each get a little treat or dessert after dinner at the concession stand. It's a win-win for everyone!