This Qdoba Burrito Copycat Recipe is one of our favorite go-to meals if we need something quick, delicious and hearty! My kids love, love, LOVE Qdoba…actually we all do, but honestly for all five of us to eat there it's easily $50 without us ordering drinks! It's just not an affordable option.
Our alternative is this super yummy recipe that I have been making for years! I can change up the variety by using either chicken or flank steak. I typically grab both of these from Sam's Club (you can read about how I get discounted meat at Sam's Club here) and have them on hand in the freezer.
After chopping everything up, just toss it in a cake pan, and 20 minutes later, you are ready to eat! Feel free to adapt to what your family likes…my husband is not a big pepper fan, so we leave them out!
While the meat is in the oven, I throw some rice on the stove to cook. My boys really need these carbs at this stage of life because of all the calories they burn in sports.
Cookware, Pots/Pants, etc. You'll Need
Here is a list of what you'll need to prepare this recipe: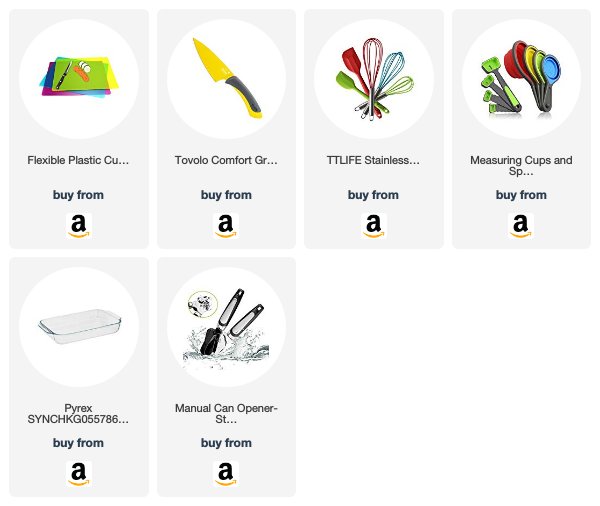 Baked Chicken Fajitas
Author:
Sports Mom Survival Guide
Ingredients
1 lb boneless chicken or flank steak, cut into strips
1 can diced tomatoes and green chilies, drained
1 medium onion, cut into strips
1 medium sweet red pepper, cut in into strips
2 T. canola oil
2 t. chili powder
2 t. ground cumin
¼ t. salt
flour tortillas
White or brown rice
Misc. fillers as desired: Shredded Mexican Cheese, black beans, queso, lettuce, guacamole
Instructions
Combine all ingredients (except tortillas,rice and cheese) into 19x3 baking dish. Toss to coat meat.
Bake, uncovered at 400 degrees for 20-25 minutes.
While meat is baking cook 1½ c. rice according to directions on the package.
Spoon meat mixture, rice and cheese onto warmed tortillas. Fold and roll tortillas to enclose ingredients.