We all have those nights that we stop at the store and wonder what on earth we can cook (with the least effort possible) for dinner!  Did you know that you can get a rotisserie chicken for around $5 at the grocery and make a meal in no time flat!?! Store bought rotisserie chickens can give the flavor of a dish slow cooked, that taste amazing but without the time.  Here are some of our top store bought rotisserie chicken recipes:
Chicken Spaghetti (Shred chicken and add to store bought spaghetti sauce.  Add to pasta.)
Cookware, Pots/Pants, etc. You'll Need
Here is a list of what you'll need to prepare this recipe: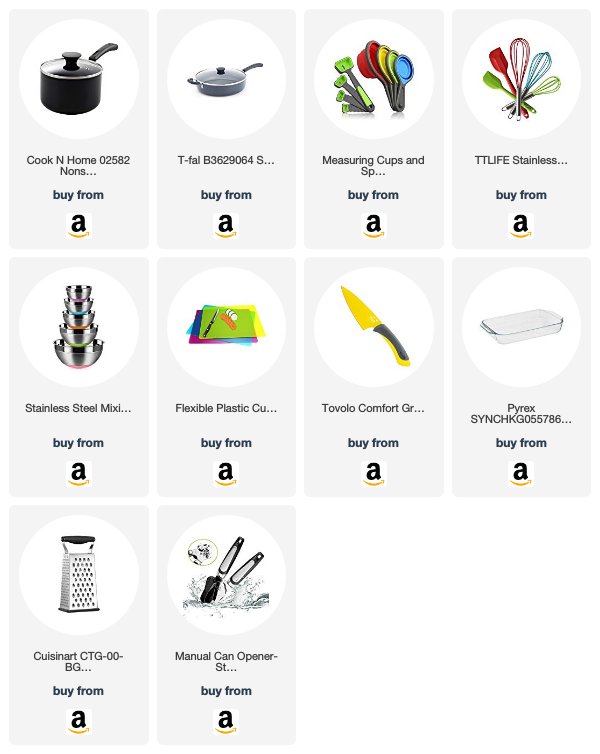 Tips to Remember:
Pull the chicken from the bone as soon as you get home. It's easier to separate while warm and it saves room in the fridge.
If there's a choice, opt for plain instead of flavored. Although most of the flavoring is concentrated on the skin it will still lightly flavor the meat and accumulated chicken juices.
We will be updating this list periodically, so if there is a recipe you think we should add please leave us a comment with either a link or description!!
 To find more quick meals, be sure to follow our Pinterest Board!
Follow Sports Mom Survival Guide's board Quick Meals on Pinterest.
We are linked to Thrifty Thursday!