I don't know about you but I have this need to go above and beyond what is expected.  It's a curse, really!  I can't help myself.  If I have friends coming over for dinner I need everything to perfect…like the top of the fridge needs to be dust-free.  Are my friends REALLY going to check the top of my fridge?  NO!  Same is true in the case of team snacks.  If it's my turn to bring snacks I feel like I can't just plop down a bag of cookies.   (Disclaimer:  I have plopped down a bag of cookies and the kids thought it was great!)
So I went on a mission to find the easiest way to jazz up snacks for football.  These cute printables are great for special games or even a football themed party.
Cookware, Pots/Pants, etc. You'll Need
Here is a list of what you'll need to prepare this recipe: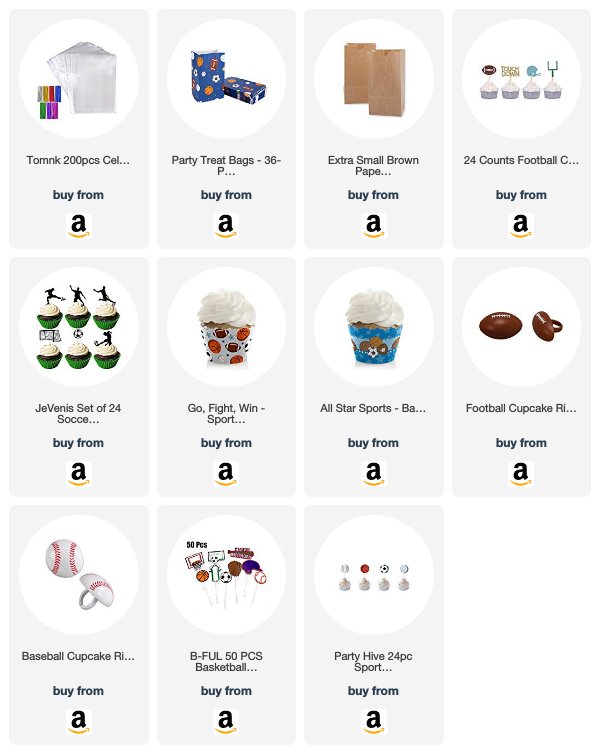 Brown papper bags are inexpensive and can host an assortment of different foods.  Just run them through your printer and you have a handy snack bag!  Get the printable an full tutorial from Domestically Speaking.
Kids need water and lots of it!  How cute are these water bottle covers?  Get your free "game plan" from Ellison Reed for Or so she says…
These snack bag toppers from dimple Prints would work for just about any snack.  You could even add it to pre-made packaging.
Super cute pretzel bags…I would have never thought of this.  You can get the free printable  from Hostess with the Mostess.
Homemade or store bought cupcakes just got an upgrade with these liners from Petite Party Studio.
Do you have any great team snack ideas?  We would love to hear about them.