Long gone are the days of the 8:40am bus pick-up..the older my kids get the earlier the bus comes! At this point, all of my kids are out the door by just a few minutes after 7.  This means breakfast needs to be quick and easy, but I still want our boys to have something healthy and full of protein.
I like to make a big batch of these Egg & Sausage Breakfast Muffins and stick them in the freezer. The boys can toss a few in the microwave for breakfast and feel filled up before they head out the door.
Spray your muffin tin with non-stick spray and start to layer your ingredients. Layer the Hash browns, meat, cheese and then the egg mixture.
Pop in the oven for 40 min and they are done.  If you decide to freeze the Egg & Sausage Breakfast Muffins, let them cool before putting them in the freezer. The kids can pop them in the microwave on defrost for about a minute and then another 30-60 seconds. Each microwave will vary…so try it once and see what works best of you!
Cookware, Pots/Pants, etc. You'll Need
Here is a list of what you'll need to prepare this recipe: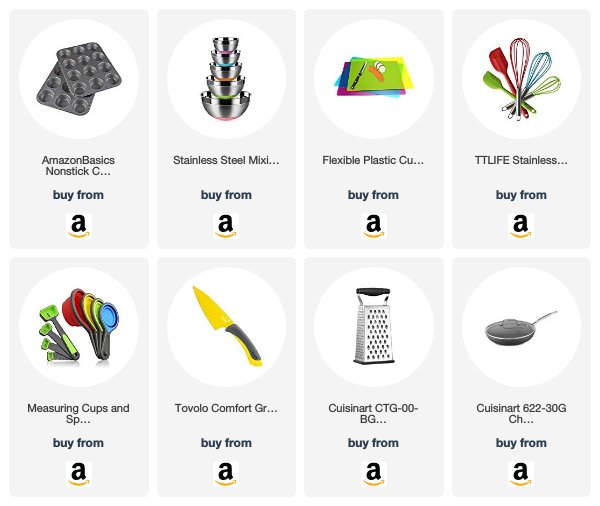 Egg & Sausage Breakfast Muffins
Egg & Sausage Breakfast Muffins
Author:
Sports Mom Survival Guide
Ingredients
1 bag diced or shredded hash browns
1 lb. breakfast sausage, bacon or chopped ham (cooked)
2 c. shredded cheddar cheese
½ tsp. salt
½ tsp. pepper
7 eggs
1¾ c. milk
Instructions
Spray muffin tins with nonstick spray.
Fill tins ½ full with hash browns.
Place a layer of sausage, bacon or ham on top of hash browns, followed by a layer of cheese.
In a large bowl, mix eggs, milk, salt and pepper. Pour into each muffin cup (approx ¾ full).
Bake at 350 degrees for 40 min.