How to Make BASKETBALL COOKIES
We are continuing our month long series on sports themed food and today we are moving on to BASKETBALL!!  These cookies are super easy to make (especially if you buy pre-made cookies like I did!) and perfect for an end of season treat or for a birthday party favor.
I started with a store bought cookie and make a simple glaze.  I also added orange food coloring to glaze. 
I dipped each cookie in the glaze…this whole process took me less than 10 minutes!
Let them dry overnight or at least 6 hours.  I got a little impatient and mine weren't COMPLETELY hard when I started writing on them.
Then use an Edible Color Marker
 to make the basketball lines.  You can find these markers at most craft stores in the cookies/baking aisle.
I put them in inexpensive treat bags
 and added a cute tag with some baker's twine
.
What do you think??  NOT bad for a cute and quick treat!
Cookware, Pots/Pants, etc. You'll Need
Here is a list of what you'll need to prepare this recipe: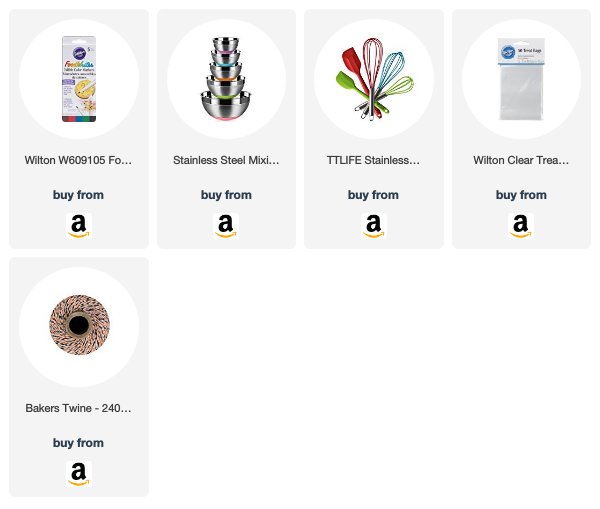 Decorate Your Basketball Cookies With These Free Printable Basketball Tags (Download for Free)
Feel free to use my tags for your end of season or next themed party!!
Download your FREE tags HERE
To find more great basketball cookies, check out our Pinterest board!!
 As ALWAYS we would love to hear from YOU!!  Have you joined our Facebook community?
**this post contains affiliate links**