Cookware, Pots/Pants, etc. You'll Need
Here is a list of what you'll need to prepare this recipe: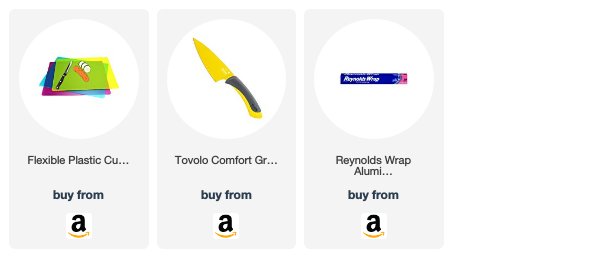 Summer dinners mostly revolve around a grill at our house.  We love to grill! It's a great way to have a quick meal and spend an evening outside.
One thing that most people forget about when they are grilling is DESSERT. Have you ever made a fruit grill packet?  It's really easy and so DELICIOUS.
Here's how I make mine but these are all about your preference:  Start with a variety of fruit.  We chose to use peaches, nectarines, blackberries, raspberries, and pineapple.
Throw in a few tabs of butter and sprinkle with some sugar and your choice of spice.  We like cinnamon but nutmeg or allspice would taste good too.
The key to the packet is sealing it tight so the juices stay in.  Once you have wrapped it up, put it on the grill with any other dishes you are cooking.
It normally takes about 15 minutes to soften the fruit and for it to all meld together in goodness! 😉
You can eat it all by itself or add it to a cake for pastry.  For this specific dessert we used my Slow Cooker White Chocolate Cake as a base.
This stuff is "packed" with some serious goodness and it's so easy to make! 😉
If you've never used packets you should give them a try.   Here are a few options to give a try this summer!
Good Housekeeping: side dishes
Real Simple:  Fish, Corn and Chorizo
Chipotle Sweet Potato and Chicken Sausage
Packets are a great way to combine food and round out your meal on the grill.  Do you have a favorite combo??