What a wonderful treat that combines two of our favorite things! And the alcohol cooks off so the kids can eat it too! The syrup gives it a sweet kick of a flavor. We used a Shock Top stout, but any beer will work. The deeper and darker the beer, the syrup will be much richer. They didn't last a few minutes in our kitchen!
Cookware, Pots/Pants, etc. You'll Need
Here is a list of what you'll need to prepare this recipe: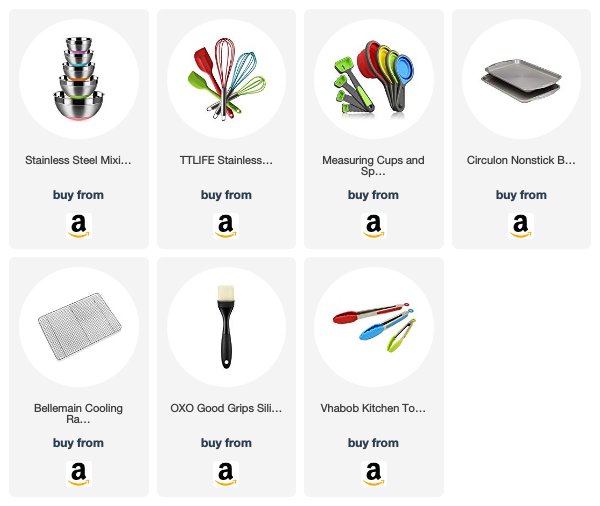 Beer-Candied Bacon
Ingredients
1 pound bacon
½ cup brown sugar
¼ + 2 Tbsp Beer
Instructions
Preheat oven to 400 degrees F. Combine brown sugar and beer in a small bowl, whisking well to form a thin syrup. Set aside.
Line a rimmed baking sheet with aluminum foil. Place a wire cooling rack on top. Place the pieces of bacon on top of the rack, overlapping if necessary. Place in oven and cook for 10 minutes.
Remove from oven and brush one side of the bacon with the beer syrup. Flip and coast the other side with the syrup as well. Return to oven and cook for 10 minutes. remove from oven and repeat process until bacon is crispy and browned, and you've used all the glaze.
Cool on wire rack for at least 1 hour before serving.