This dish is a staple for Christmas morning at our house! I love that I can pop it in the oven while we begin the unwrapping Santa explosion! And the house always smells fantastic. I like that I can make it ahead and have a great meal ready for all to enjoy!
Cookware, Pots/Pants, etc. You'll Need
Here is a list of what you'll need to prepare this recipe: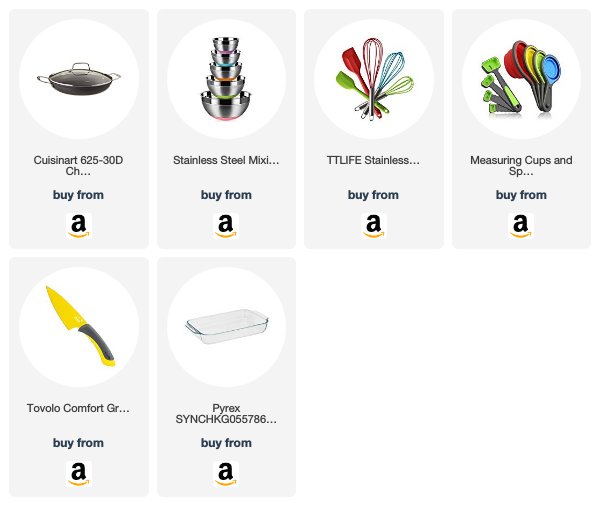 Breakfast Casserole
Ingredients
1 pound ground pork sausage
1 tsp mustard powder
½ tsp salt
4 eggs, beaten
2 cups milk
6 slices white bread, toasted and cut into cubes
8 ounces mild cheddar cheese, shredded
Instructions
Crumble sausage into a medium skillet. Cook over medium heat until evenly brown, drain.
In a medium bowl, mix together mustard powder, salt, eggs and milk. Add the sausage, bread cubes and cheese, and stir to coat evenly. Pour into a greased 9×13 inch baking dish. Cover and chill in the refrigerator for 8 hours or overnight.
Preheat oven to 350 degrees.
Cover, and bake for 45-60 minutes. Uncover, and reduce temperature to 325 degrees and bake for an additional 30 minutes or until set.
Enjoy!