Cookware, Pots/Pants, etc. You'll Need
Here is a list of what you'll need to prepare this recipe: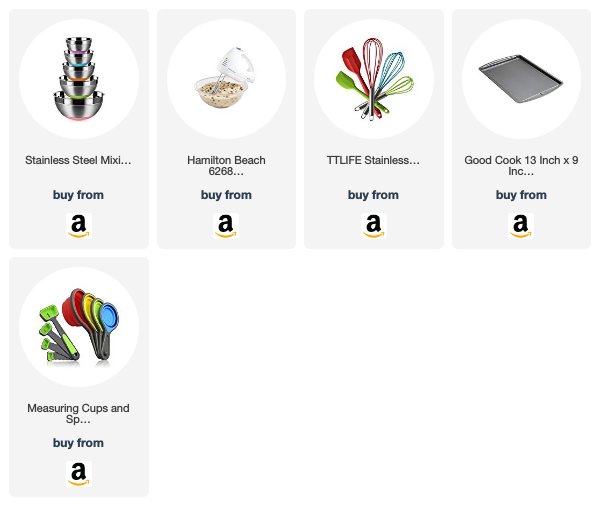 Chocolate Chip Cookies
Ingredients
2¼ cup all-purpose flour
1 teaspoon baking soda
1 teaspoon salt
1 stick of margarine, softened
½ cup Crisco shortening
¾ cup sugar
¾ cup brown sugar
1 teaspoon vanilla extract
2 large eggs
2 cups chocolate chip morsels
Instructions
In a bowl, combine flour, baking soda and salt.
Beat butter, granulated sugar, brown sugar and vanilla extract in large bowl until creamy.
Add eggs, beating very well. Gradually beat in flour mixture. Stir in morsels.
Drop by rounded tablespoons onto ungreased baking sheets.
Bake for 9-11 minutes or until golden brown. Cool on baking sheets for 2 minutes; remove to wire racks to cool completely.