Need a super, super fast meal on a cold winter night? This is the easiest ever Meatball Soup.  You can have this in the pot, ready to cook in less than 5 minutes and ready to eat in less than 15!
The ingredients are ones that you might typically have on hand.  I know I keep the meatballs in the freezer to make spaghetti, we always have frozen veggies and the rest of the items are ones that are staples in my pantry.
The greatest part is that there is no cutting or chopping or any prep involved other than dumping everything into the pot. Once it boils, add the pasta and simmer for 10 more minutes and the soup is ready to eat! super. simple.
This is another one of those fabulous recipes that you can:
make in a crockpot if you prefer
make ahead, throw in the refrigerator, and pull out to cook when you are ready
freeze in a ziploc and use for a freezer meal (DO NOT add the pasta to the ziploc, add this after you pull it out of the freezer to cook)
Cookware, Pots/Pants, etc. You'll Need
Here is a list of what you'll need to prepare this recipe: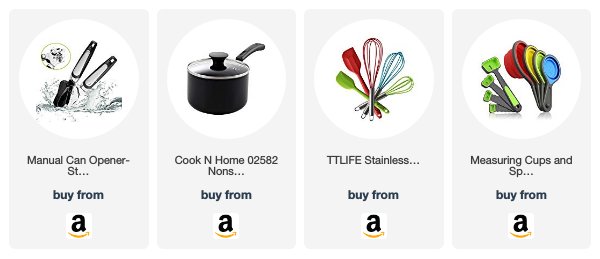 Easiest Ever Meatball Soup
Super Fast! Make and eat in less than 20 minutes!
Ingredients
14.5 oz. can diced tomatoes with onion and garlic, undrained
16 oz. beef broth
1½ c. water
½ t. dried Italian seasoning
18 oz. frozen cooked meatballs
1 c. frozen loose-pack mixed vegetables
½ c. small dried pasta
parmesan cheese
Instructions
Mix all ingredients (except cheese and pasta)in a pot and bring to a boil.
Add pasta, reduce heat and simmer, covered, about 10 min. or until vegetables and pasta are tender.
Serve with sprinkled parmesan cheese.