School starts tomorrow for our kids, and this means we are back to packing lunches! In our home we typically pack for a few reasons:
reduce cost (with 3 kids, buying lunches everyday of the month would cost us at a minimum about $160)
nutrition
volume (a school hot lunch is not enough to fill our growing boys)
I am sure I have mentioned it before, but our boys pack their own lunches. It's one responsibility they can do during the school year that doesn't take a lot of time and is also a huge help to me.
The kids get tired of the same old thing. It's great for them to have options, we especially like these lunchbox ideas. I try to find easy, healthy ideas that they can toss in their lunchboxes. This week I made a big batch of Yogurt Covered Berries. I love how healthy these are and the fact that I can use any kind of berry I have on hand to make them.
You can use any kind of yogurt, but I prefer to use greek yogurt because it's healthier and a thicker consistency.
Simply add the yogurt and berries to a bowl and stir.
I used a toothpick to pick the berries out of the bowl and set them on a cookie sheet covered with wax paper. Place the berries in the freezer to set the yogurt
It's that easy. We like to eat them straight out of the freezer!! If you put them in lunches, make sure you pack an icepack in the lunchbox.
Cookware, Pots/Pants, etc. You'll Need
Here is a list of what you'll need to prepare this recipe: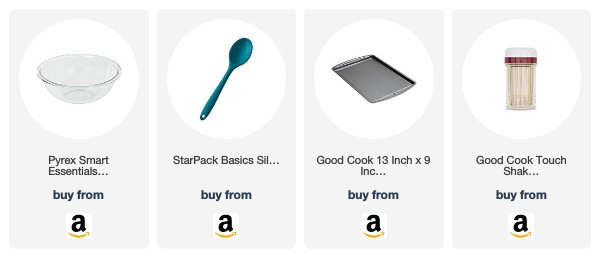 Yogurt Covered Berries