Who doesn't love pizza?!?  It's a sure bet that most kids will eat pizza, so that's why we have devoted the month of June to PIZZA. 🙂  We will be sharing some of our favorite (and creative) takes on pizza.
Hamburger Pizza Cups
These are great to make and take with you for an easy dinner.  They are little hand-held pies that the whole family loves!!
Cookware, Pots/Pants, etc. You'll Need
Here is a list of what you'll need to prepare this recipe: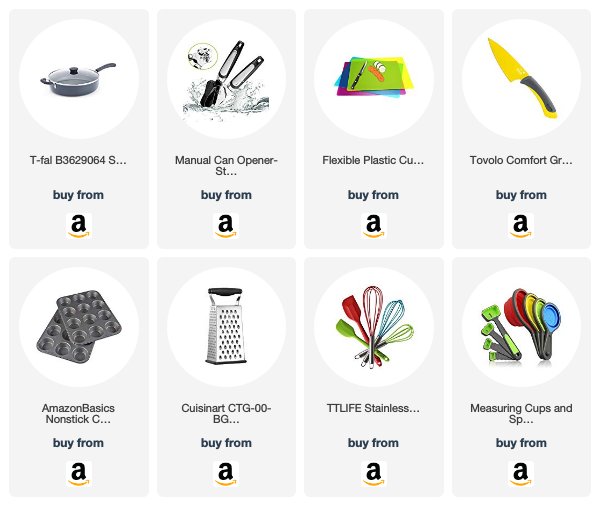 Hamburger Pizza Cups
Author:
Sports Mom Survival Guide
Ingredients
¾ pound of ground meat
1 (6 oz.) can of tomato paste
1 Tbsp. dried minced onion (I like Tastefully Simple's Onion Onion)
1 tsp. Italian seasoning
½ tsp. salt
1 can of refrigerated biscuits (large size works best)
½-3/4 cup of shredded Mozerella cheese
Instructions
Brown and drain the meat.
Stir in tomato paste, onion and Italian seasoning. It will be thick
Cook on low for about 5 minutes stirring frequently.
Lightly spray a muffin tin with a non-stick spray, then press biscuits into the bottom and sides. (For larger size muffins tins I use a full biscuit, but for a normal size I split the refrigerated biscuit in half so there isn't so much bread.)
Fill each biscuit cup with the meat mixture and top with cheese. ( I like to layer a small amount of the meat, cheese, more meat and top with cheese.)
Bake at 400 degrees for about 12 minutes or until golden brown.
This recipe makes between 12 and 16 cups, depending on the size of tin and biscuits you buy.