There aren't too many days that I have a ton of time to cook dinner.  I'm sure a lot of you feel my pain!?  So I love quick meals or something that I can pull out of the freezer and heat quickly.  What if I told you there was a recipe that you can make quickly AND freeze?  This easy chicken and bean burrito is so easy to prepare AND a great make-ahead meal.
I can make it for dinner one night and then use the leftovers to freeze for another meal later…how awesome is that??
This recipe usually makes about 8 large burritos.  If you want to make more, just double the ingredients.
Cookware, Pots/Pants, etc. You'll Need
Here is a list of what you'll need to prepare this recipe: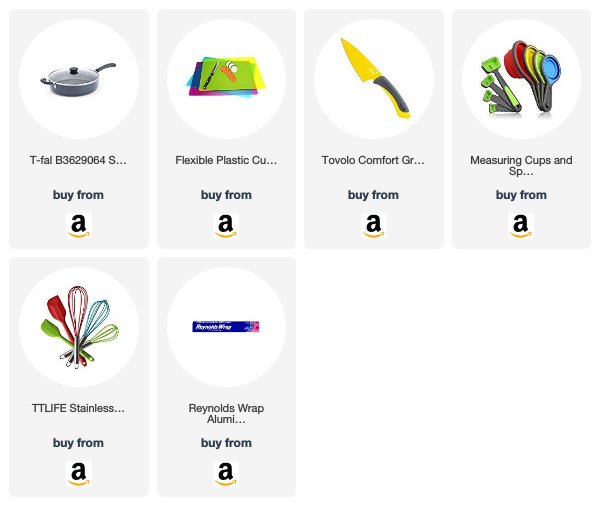 EASY Chicken and Bean Burrito
Author:
Sports Mom Survival Guide
Ingredients
large flour tortillas
2 large boneless skinless chicken breasts, ( cooked and chopped into bite size pieces)
¾ cups black beans, drained and rinsed (a little less than a whole can)
1 medium onion, chopped
1 teaspoon chili powder
1 teaspoon cumin
cooking spray
shredded Mexican cheese blend
salsa
sour cream
Instructions
Cook the chicken. I like to use frozen chicken, so I normally just boil the chicken then chop it into bite size pieces. If you are using fresh chicken you can dice in up and cook it in the skillet.
In a skillet, drizzle a little oil (I like to use olive oil) then add the onions and chicken. Let the onions cook until tender.
Add the chili powder, cumin and beans. Heat until the beans are just warm.
Lay the tortilla flat, place some cheese in center, then add a portion of the chicken mixture on top. Next add some salsa and sour cream. (Only add the sour cream if you are eating immediately)
Fold each end of the tortilla in then roll it up to form a burrito. Put to the side until you have made all burritos.
Heat a grill or clean skillet over medium/high heat and spray with cooking spray. Set each burrito, seam side down and cook for a few minutes, until golden brown. Flip and continue cooking on the opposite side until browned.
Serve with a side of guacamole, salsa, extra sour cream...or whatever toppings your family prefers!
Notes
Freezing Instructions:

1. To make these ahead and freeze, use the above recipe and let the chicken mixture cool. Leave out the sour cream when you assemble and do not brown them in a skillet.

2. Wrap each individual burrito in foil and put them in a gallon freezer bag.

3. To heat, place individual burritos in the microwave for approximately 1½ minutes, flipping it over <g class="gr_ gr_115 gr-alert gr_spell gr_inline_cards gr_run_anim ContextualSpelling ins-del" id="115" data-gr-id="115">half way</g> through. Then heat a skillet and brown each side.

4. Serve with a side of sour cream and any other extra toppings you prefer.