I think I'm with the majority when I say I LOVE A QUICK MEAL!  I'm not one of those people who like to slave over a meal for hours, the quicker the better, in my opinion.  So I'm always looking for something that is tasty but can be made in about half an hour.  This pizza spaghetti is just the ticket.  The best part about this meal, is that you can switch up the ingredients every time for something a little a different.
Ingredients:  box of spaghetti, a jar of spaghetti sauce or 2 small jars of pizza sauce, bag of mozzarella cheese, your choice of "pizza" toppings.
This pizza sauce by Classico is one of my favorites:
Cookware, Pots/Pants, etc. You'll Need
Here is a list of what you'll need to prepare this recipe: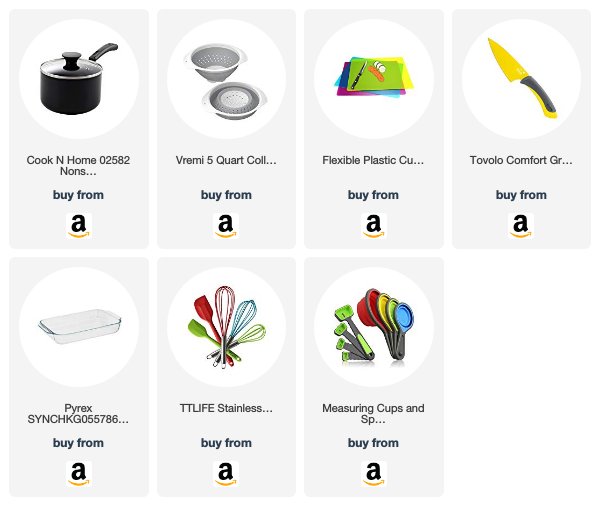 Start by boiling the pasta until it's almost done (al dente).
While the pasta is cooking, chop up your veggies and prepare any meat you are using.  We like pepperoni, so I get is sliced in the deli then chop it up into smaller bit pieces.
Drain the pasta, then add it to a rectangular baking dish and toss with pizza sauce and other ingredients.  Top with mozzarella cheese and bake at 350 degrees for about 15 minutes.
This truly is one of the simplest meals but so good.  It's also great leftover! 🙂