Updated October 2017 – Maybe they need a quick pick-me-up right after school or something to nibble on in the car on the way to practice! Whatever the case, we all want healthy options for our kids to enjoy. And there are few children that will pass up any one of these crunchy, salty and sweet recipes.
Easy to find the ingredients for and even easier to prep, all you have to do with these mixtures is combine, pour and go. Leave a bowl out for homework at the kitchen island or create zip-locks filled with the treat so they're easy to grab on the way out the door.
Combining all of your favorite movie night or pantry treats with some freshly popped corn, this will definitely be a hit among the family. You can add extra healthy ingredients too if you'd like, nuts, dried fruit and the like can easily replace the M&M candies or cookie options.
Cookware, Pots/Pants, etc. You'll Need
Here is a list of what you'll need to prepare this recipe: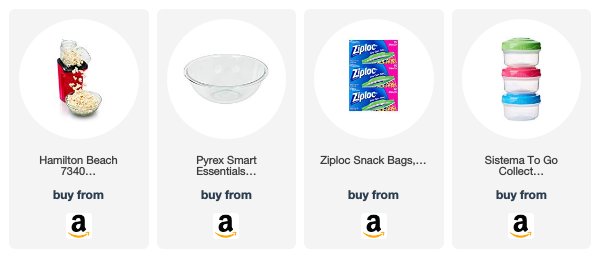 Perfect for fall but delicious year round, enjoy the beautiful combination of apples and cheddar within this kid-friendly snack mix! All of the ingredients you can feel good about putting into your little one's body and it'll provide the perfect pick-me-up. *Tip: If your kiddos are not fans of walnuts, just add peanuts instead!
If you want to stay away from nuts, then you'll definitely want to check out this toddler-friendly recipe. But it's not just for toddler or for those that can't indulge in some nuts, it's healthy and delicious for all taste buds. You can even sweeten things up with this one by adding some buttery, cinnamon sugar coating at the end.