There are days that I have to plan ahead for dinner…the days that are non-stop and evenings with a million activities!  Do you have them?  (That's probably a silly question…we ALL have them, right!?!)  They are normally days that are completely filled with tasks/activities at every waking minute.
On these crazy days, I like to get dinner started in the morning before the chaos begins.   A great all-in-one slow cooker meal, is this lemon and garlic chicken, potatoes and green beans.
It includes the main dish AND the sides so I don't have to prepare anything when it's time to eat dinner.
This dish is full of flavor and is a great way to get a healthy meal on the table…even on a busy night!
Cookware, Pots/Pants, etc. You'll Need
Here is a list of what you'll need to prepare this recipe: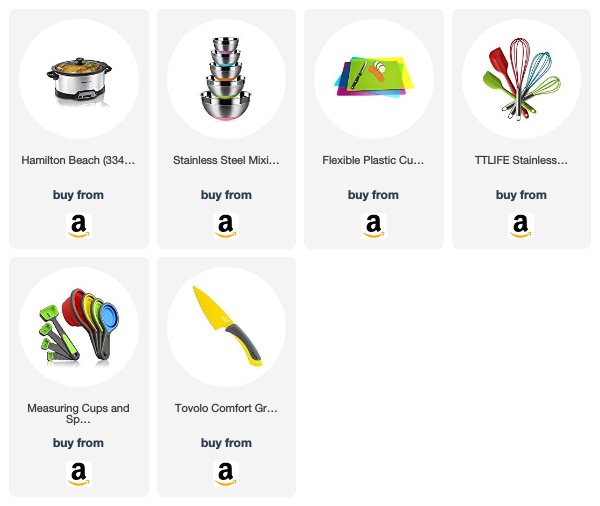 All-In-One Slow Cooker Meal
Ingredients
1.5- 2lbs Boneless Skinless Chicken Breasts
bag of frozen green beans
6-8 diced red potatoes
2 lemons
¼ cup olive oil
1 tsp. dried oregano
1 tsp. salt
¼ tsp. pepper
¼ tsp. onion powder
2 teaspoons of minced garlic (about 2 cloves)
Instructions
Squeeze the juice out of the lemons, then add the olive oil, minced garlic, salt, pepper, garlic powder, and oregano. Whisk the ingredients together until they are fully combined. (You can do this the night before and keep it in an airtight container in the fridge.)
Clean and dice the potatoes. Then add the chicken, potatoes and green beans to your slow cooker. I like to separate everything with foil "boats" but it's your preference.
Pour the lemon garlic mixture over the chicken and potatoes, leaving a small amount for the green beans at the end. Cook on low 4-5 hours or high for 2-3 hours.
About 15-20 minutes before you are ready to eat, add the remaining lemon garlic mixture to the green beans.