Mexican Street Corn Recipe
I had a version of this while visiting a friend in Texas.  I couldn't believe how great this dish tasted.  My friend had told me about it before and was looking forward to going and getting some when we visited.  It was made in a little food cart in front of a gas station.  When I got home, I was determined to create it myself.
I searched on the internet and sure enough, some one had taped them making it at the food cart.  They even tried to break down the ingredients word for word.  I made a few changes, such as, I prefer frozen or fresh corn, while they used canned corn.  And it took a while to find the table cream and queso (they are both refrigerated in the cheese section of the grocery store).
I am telling you, I make it for the kids just as a snack sometimes because its so easy and tasty!
Cookware, Pots/Pants, etc. You'll Need
Here is a list of what you'll need to prepare this recipe: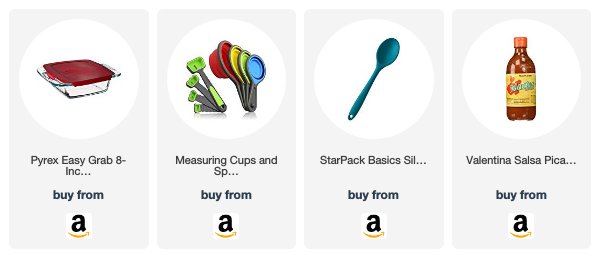 Mexican Street Corn
Ingredients
4 cups cooked corn
1 cup fresh table cream
2 cups queso fresco
2 Tbsp lemon pepper
hot sauce to taste
Instructions
Cook corn to desired temperature.
Mix in crumbled queso fresco.
Sprinkle over lemon pepper.
Drizzle over fresh table cream.
Pour hot sauce to liking.
Enjoy!