My mother used to make this all the time when I was younger.
It was always a requested dish at gatherings and family events! It was a hit with my kids as well!
Of course, they couldn't wait until it was frozen before they started eating.
I hope you and your family will enjoy this tasty dessert as much as we do!
Cookware, Pots/Pants, etc. You'll Need
Here is a list of what you'll need to prepare this recipe: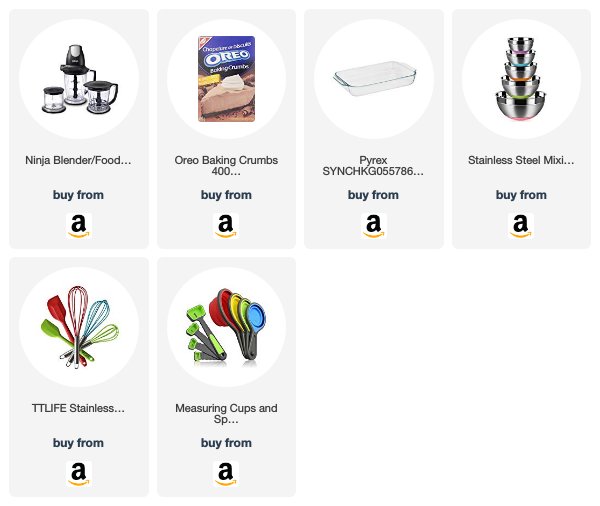 Oreo Cookie Dessert
Ingredients
1 package Oreo Cookies
¾ cup melted butter
½ gallon vanilla ice cream
hot fudge topping
Instructions
Pulse the Oreo cookies in a food processor until they are finely broken up
Add melted butter and continue to pulse until blended
Spread into a 9×13 glass pan
Cover with ice cream (let it soften for a bit and it will be easier to spread)
Spread hot fudge over ice cream
Freeze until frozen solid