Mornings at our house can be so hectic.  My kids generally get something simple like cereal on school mornings, but every now and then I will make a batch of breakfast parfait pops.  They are delicious and all we have to do is pull them out of the freezer!
These are so simple, the kids can even make them.
You will need:  popsicle mold and sticks, tub of yogurt (we use vanilla), your choice of fruit, granola (optional), wax paper, and gallon freezer bag.
Cookware, Pots/Pants, etc. You'll Need
Here is a list of what you'll need to prepare this recipe: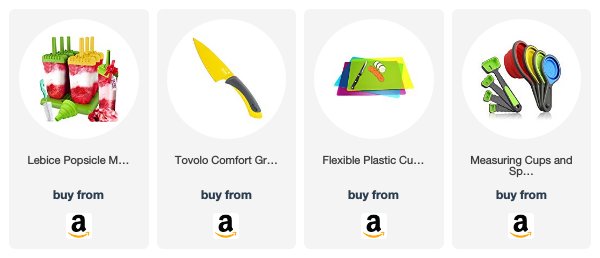 Breakfast Parfait Pops
Author:
Sports Mom Survival Guide
Ingredients
popsicle mold and sticks
tub of yogurt (we use vanilla)
your choice of fruit
granola (optional)
wax paper
gallon freezer bag
Instructions
Gather your ingredients and chop up any larger pieces of fruit. You can use any combination you want. We like banana and strawberries or raspberry and blueberry.
Put a dollop of yogurt in the bottom of the popsicle mold, then layer in fruit, yogurt, granola, yogurt, fruit, yogurt. There's no science to this, so you can do it any way you want!
After you mold is completely filled, tap it on the counter to get any air bubbles out and make sure the yogurt is in all the cracks.
Place a stick into the middle, then put them in the freezer for about an hour.
For more great breakfast ideas, be sure to check out our post, 12 Delicious Breakfast Items.