We have a friend who makes these for potlucks and our family always looks forward to them. Everyone raves about them! There are so many flavors and yet it is really quite a simple recipe to make! The phyllo cups are so pretty which makes it seem like you went through a lot of work. I made a batch yesterday to shoot this video and had a few leftover. I put them in a container in the refrigerator and surprising enough, they reheated very well today! I was impressed for sure!
Cookware, Pots/Pants, etc. You'll Need
Here is a list of what you'll need to prepare this recipe: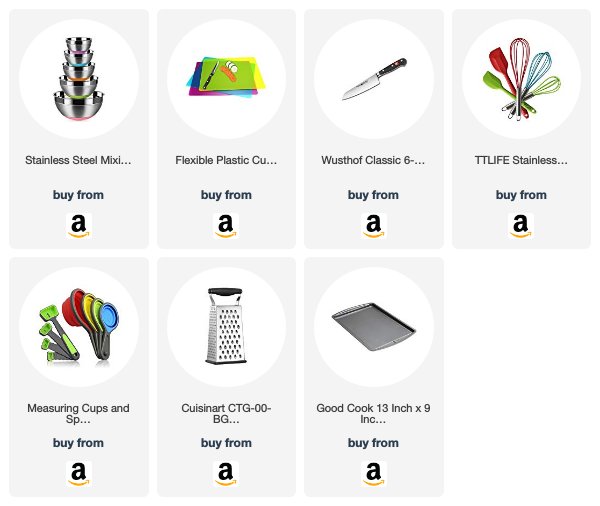 Cheesy Bacon Rotel Cups
Ingredients
1 cup mayo
½ cup bacon
1 can Rotel, drained
1 cup shredded cheese
3 packages phyllo dough cups
Instructions
Mix mayo, bacon and Rotel in a bowl. Stir well to combine.
Add the shredded cheese and stir well to combine.
Place the phyllo cups on a cookie sheet. Scoop a heaping teaspoon of filling into each cup.
Bake for 15 minutes at 350 degrees.