This 30 minute chicken asparagus is absolutely delicious!  Even my picky 5 year old cleaned her plate the last time I made it, and that's saying a lot! 😉
Ingredients:
thawed or fresh chicken breasts (number will depend on how many you are serving)
jar of spaghetti/marinara sauce
sliced Swiss or Provolone cheese
bunch of asparagus
grated or shredded Parmesan cheese
Italian or garlic seasoning  (I like to use Tastefully Simple's garlic bread seasoning)
spaghetti
You want really thin pieces of chicken to start.  I cut mine in half and then pounded them flat with a rolling pin (make sure to cover the chicken with plastic wrap first).
 Generously sprinkle with Italian or Garlic Bread seasoning.
 Layer with a slice of Swiss or Provolone cheese, then place 3-4 pieces of asparagus in the center.
Pour part of the spaghetti sauce in the bottom of a glass baking dish.  You just want enough sauce to completely coat the bottom of the dish.  Carefully roll the chicken and place seam down into the sauce.
 Cover the tops of each piece of chicken with remaining sauce and shredded or grated Parmesan cheese.
 Cook for 20-25 at 350 degrees, until chicken is no longer pink.
 Serve over pasta and add a side salad for a complete meal!!
Cookware, Pots/Pants, etc. You'll Need
Here is a list of what you'll need to prepare this recipe: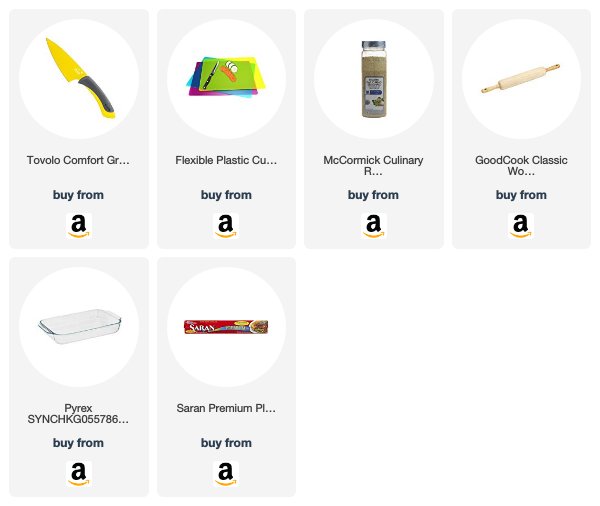 Chicken Asperagus
This is a great quick meal!!
Ingredients
chicken breasts (depends on how many people are eating)
jar of spaghetti sauce
Italian seasoning or garlic seasoning (I like Tastefully Simple's Garlic Bread seasoning)
sliced Swiss cheese or Provolone
grated Parmesan cheese
asparagus
spaghetti
Instructions
Slice chicken breast through the center to make thin. Then cover with plastic wrap and pound with rolling pin to flatten. (Or your best method! 😉 )
Generously sprinkle with seasoning (either Italian or garlic)
Place one slice of cheese and 3-4 pieces of asparagus in center of breast and roll up
Pour some of the jarred sauce in the bottom of a glass baking dish, then place the rolled chicken with seam down in the sauce.
Cover chicken with remaining sauce and sprinkle with Parmesan
Cook for 20-25 minutes at 350 degres.
Serve over spaghetti