This was a new recipe we tried today. And it was delicious and loved by everyone! We love sun-dried tomatoes and I am always looking for a recipe that I can use them in.
Cookware, Pots/Pants, etc. You'll Need
Here is a list of what you'll need to prepare this recipe: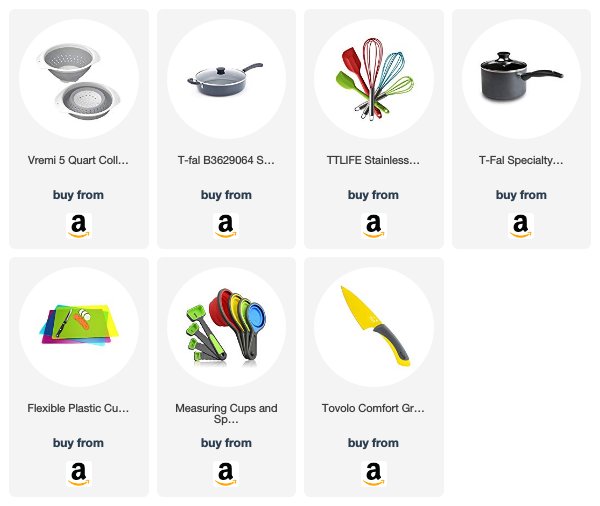 Chicken & Sun-Dried Tomato Pasta
Ingredients
2 cups heavy cream
2 tsp chicken base
2 Tbsp Asiago cheese
1 Tbsp cornstarch, mixed with 1 Tbsp water
1 cup sun-dried tomatoes
1 (16 ounce package) Penne paste
¾ cup cooked bacon
¼ cup butter
1 cup diced red onion
2 cloves chopped garlic
1 cup chopped green onion
1 pound cooked chicken breast cubed
1 cup heavy cream
2 Tbsp chopped fresh parsley
Instructions
In a large saucepan over medium heat, cook 2 cups of cream until just bubbling. Stir in chicken base and Asiago cheese. Stir with a whisk until dissolved. Add cornstarch mixture, and simmer until sauce is thickened, stirring constantly. Mix in the sun-dried tomatoes. Set aside for a few moments.
Bring a large pot of lightly salted water to a boil. Add pasta and cook for 8 to 10 minutes or until al dente, drain. Place bacon in a skillet and cook until evenly brown. Drain, crumble and set aside.
Melt butter in a large saucepan over medium heat. Sauté red onion until soft and translucent. Stir in garlic and cooked bacon, and cook for 2 minutes. Stir in green onions, chicken and 1 cup cream. Cook, stirring, until cream is heated through. Add Asiago cream sauce, and heat through. Toss with cooked pasta until evenly coated, and sprinkle with chopped parsley.