My family loves fruit! I had to quickly make this recipe before the berried disappeared from the fridge. No joke. This was a great tasty little alternative to the usual bowl of fresh fruit! It certainly didn't last too long!
Cookware, Pots/Pants, etc. You'll Need
Here is a list of what you'll need to prepare this recipe: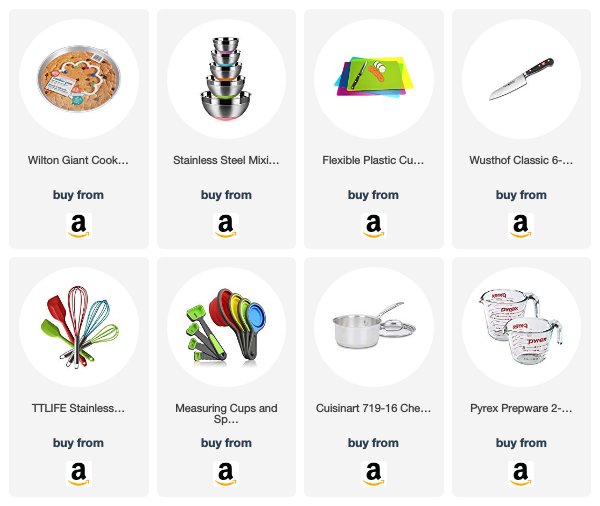 Fruit Pizza
Ingredients
1 tube refrigerated sugar cookie dough
1 (8 oz) package cream cheese, softened
1 (8 oz) package whipped topping
½ cup white sugar
1 pinch salt
1 Tbsp cornstarch
½ cup orange juice
2 Tbsp lemon juice
¼ cup water
½ tsp orange zest
Fresh fruit, sliced
Instructions
Preheat oven to 350 degrees F. Spread cookie dough on greased cookie sheet. Press flat and bake 10-12 minutes. Allow to completely cool.
In a large bowl, mix together cream cheese and whipped topping. Spread evenly over cooled cookie crust.
Arrange fruit in desired pattern on top of frosting mixture.
In a saucepan, combine sugar, salt, cornstarch, orange juice, lemon juice and water. Bring to a boil and cook for 1-2 minutes until thickened. Remove from heat and add orange zest. Allow to cool, but not set. Pour over fruit.
Chill for 2 hours and then enjoy!