This was so tasty! There are so many different ways you can make a crisp… who knew! The peaches gave this crumbly dessert a great flavor. The top had a praline type taste!
Cookware, Pots/Pants, etc. You'll Need
Here is a list of what you'll need to prepare this recipe: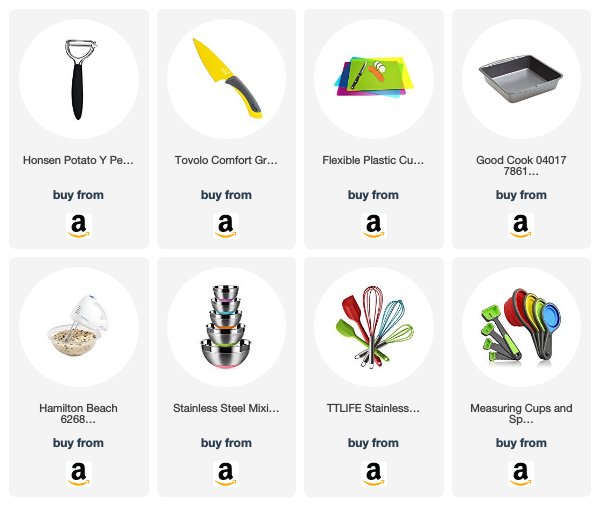 Peachy Crisp
Ingredients
6 fresh peaches, peeled, pitted and sliced
½ tsp almond extract
1 cup flour
1 cup sugar
¼ cup brown sugar
½ tsp ground cinnamon
¼ tsp salt
½ cup butter
Instructions
Preheat oven to 375°, and grease an 8-inch square baking dish.
Place the peaches in the bottom of the baking dish, and sprinkle with almond extract.
In a bowl, combine the flour, sugar, brown sugar, cinnamon and salt. Cut the butter into the flour mixture until the mixture resembles crumbles.
Sprinkle the flour mixture in an even layer over the top of the peaches, and bake in over for 45 minutes, until the peaches are bubbling and the top is browned.