Who doesn't just love peanut butter cups? Well, my kids do for sure. These cookies are very rich! They are full of chocolate and peanut butter. I love to make cookies for my family that they can quickly grab when they need a sweet treat. They are a bit time consuming, but my kids are so worth it to me!
Cookware, Pots/Pants, etc. You'll Need
Here is a list of what you'll need to prepare this recipe: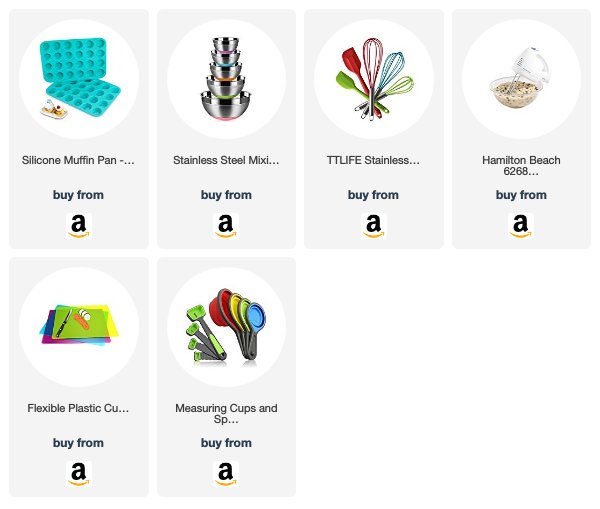 Peanut Butter Cup Cookies
Ingredients
1¾ cup flour
½ tsp slat
1 tsp baking soda
½ cup butter, softened
½ cup sugar
½ cup peanut butter
½ cup packed brown sugar
1 egg, beaten
1 tsp vanilla
2 Tbsp milk
miniature chocolate covered peanut butter cups
Instructions
Preheat oven to 375 degrees F. Mix together the flour, salt and baking soda. Set aside.
Cream together the butter, sugar, peanut butter and brown sugar until fluffy. Beat in the egg, vanilla and milk. Add the flour mixture; mix well. Shape into balls and place each into a mini muffin pan.
Bake at 375 degrees for about 8 minutes. Remove from oven and immediately press a mini peanut butter cup into each ball. Cool and carefully remove from the pan.