I can remember my mother making a very similar recipe when I was younger. We grew zucchini this summer in our garden and they multiplied like I never imagined. The center stuffing on this recipe reminds me of traditional Thanksgiving stuffing. It is a different vegetable to serve! I love to introduce my family to new recipes and broaden their palate!
Cookware, Pots/Pants, etc. You'll Need
Here is a list of what you'll need to prepare this recipe: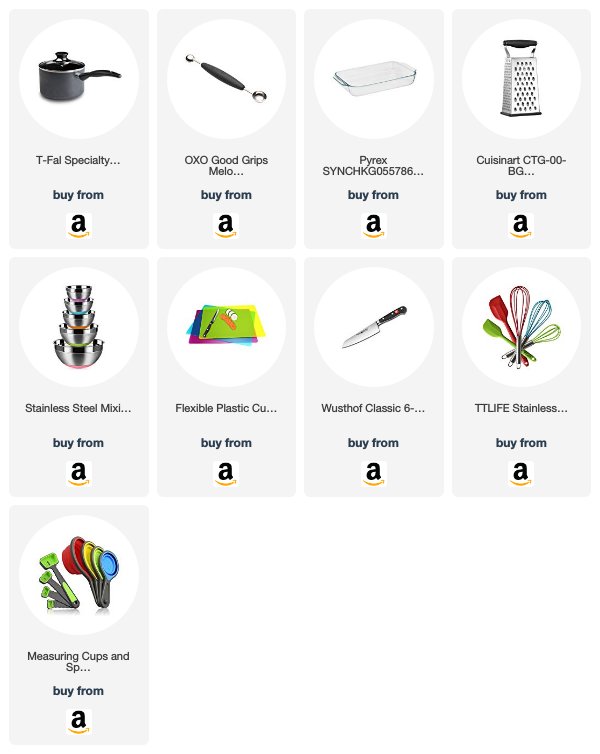 Stuffed Zucchini
Ingredients
1½ pounds zucchini, halved
1½ cups dry breadcrumbs
2 oz shredded Cheddar cheese
¼ cup minced onion
1 Tbsp chopped fresh parsley
1¼ tsp salt
¼ cup grated Parmesan cheese
2 eggs, beaten
2 tbsp melted butter
Instructions
Preheat oven to 350 degrees F
Bring a large pot of salted water to a boil. Add zucchini and cook until tender, about 15 minutes; drain. Scoop out the flesh of the zucchini, making a boat.
In a medium bowl, combine the zucchini flesh, bread crumbs, cheddar cheese, onion, parsley, salt, most of the Parmesan cheese and egg. Fill zucchini boats with the mixture. Drizzle with melted butter and sprinkle with remaining Parmesan cheese.
Bake in preheated oven for 30 minutes.