This was so good! I had some croissants that were leftover so I searched for a recipe that would put them to good use! My family really likes blueberries and I think this recipe could double the blueberries to 2 cups! I love to make dishes like this one and the breakfast bake for holiday mornings. I can prepare them the night before and pop them in the oven while we are enjoying the morning.
At Mom Let's Eat, our mission is to share easy to make, delicious meals that a busy Mom's family is sure to love. As a working mother of 4 busy children I understand all too well the pressures of balancing meal time with school activities, sports, dance, church and other social activities. Some days its all a little too much but my family still needs to eat. That is what inspired me to start cataloging and sharing some of the easiest, most delicious meals that my family loves. I hope these recipes will be helpful for you and that your family will love them too. Happy cooking!
Cookware, Pots/Pants, etc. You'll Need
Here is a list of what you'll need to prepare this recipe: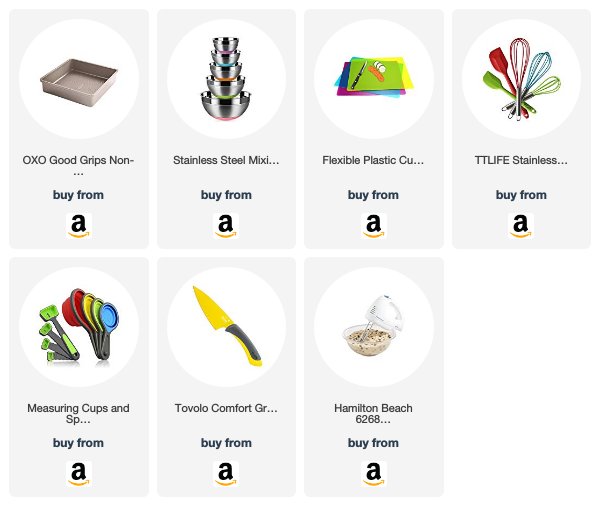 Blueberry Croissant Breakfast Bake
Ingredients
5 large croissants, cut up
1 cup blueberries, fresh or frozen
1 package (8 oz) cream cheese, softened
⅔ cup sugar
2 eggs
1 tsp vanilla
1 cup milk
Instructions
Preheat oven to 350 degrees
Place croissant pieces in a 9×9 pan. Sprinkle with blueberries.
Beat cream cheese, sugar, eggs and vanilla in medium bowl with electric mixer until well blended. Gradually add milk, beating until smooth and creamy. Pour evenly over croissant pieces. Let stand 20 minutes or soak overnight.
Bake at 350 degrees for 40 minutes or until set in center and golden brown. You can cover with foil if the edges start to brown more than your liking.
Enjoy!