Delicious Grab & Go Sandwiches!
Freezing a dozen or two sandwiches ahead of time is a quick, easy, and tasty way to ensure your kids (or you!) have a healthy lunch on a moments notice.  
Save yourself some meal prep stress with this 15-minute school lunch prep. Pull a sandwich or two out the night before it'll be eaten, pair it with a healthy snack and some fruit and you are set. 
By doing this prep you'll save:
Money

– prevent last-minute fast-food purchases

Time

– make 24 lunches in 15 minutes

Leftovers

– use leftover meats (chicken, turkey, roast beef)
While it isn't difficult to make a sandwich, there are a few tips and tricks you'll see below that are important for freezing them!
Ingredients, Kitchenware, & Total Time
Time Needed
Total Time:

15-minutes

Prep Time: 1

5 minutes

Cook Time:

0 minutes

Servings: 12
Ingredients for Make-Ahead Freezer Turkey/Ham Cheese Sandwiches
Burger or kaiser buns (white or whole wheat)
Butter
Onion
Turkey breast deli meat
Black forest ham deli meat
Cheese slices (cheddar, herb & garlic, havarti etc)
Mustard (grainy, yellow, dijon, honey mustard etc)
Kitchenware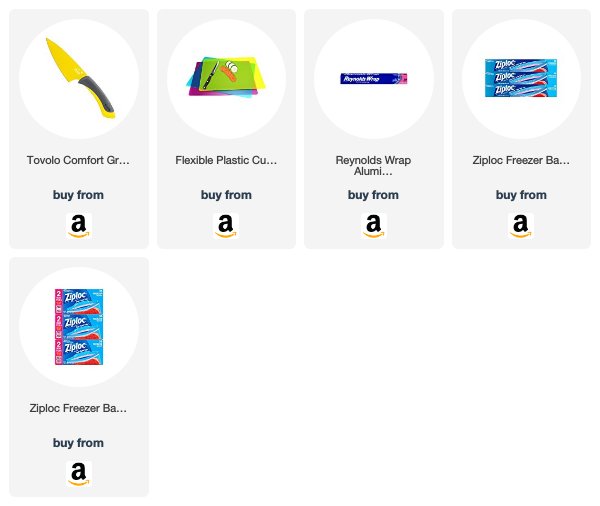 Cutting board
Knife
Aluminum foil
Ziploc freezer bags (sandwich and 2 gallon/extra large)
Nutritional Information
Nutritional Information: Per 1 sandwich
Calories
288
Fat g
11
Cholesterol mg
31
Sodium mg
717
Potassium mg
180
Total Carbohydrates g
35
Sugar g
3
Protein g
14
Vit A %
4
Vit C %
14
Calcium %
15
Iron %
0
Based on daily 2000 kcal diet
Step by Step Instructions (With Pictures)
Step 1: Butter Both Sides of Buns
Form an assembly line, lay all buns out side by side. Spread butter on both sides of the buns. This is essential to making sure the bread is not soggy when it thaws!. Use room temperature butter, do not use melted butter.
Step 2: Spread Mustard & Onions
Spread your choice of mustard on each side and add finely chopped onions for an added flavor boost.
Step 3: Fold Cheese Inside Deli Meat Slices
Some cheese thaw better than others; to avoid any issues make sure you fold the cheese inside of the deli meat slices.
Step 4: Wrap & Package Sandwiches
There are 2 ways to freeze sandwiches successfully:
Small sandwich bag

– squeeze out as much air as you can before sealing the bag shut

Wrap each sandwich in aluminum foil

– freeze your batch of wrapped sandwiches and then place them in an extra large freezer bag for storage
Use a sharpie to label which sandwich meat is in any given sandwich. 
Tips for Freezing Sandwiches
Tight on freezer space?


Freeze your wrapped sandwiches on a baking sheet for 1 hour

.

Once they are frozen, they will be easy to store in a large freezer-safe bag that can slide into tight spaces without squishing the now-frozen sandwiches (

such as Ziploc's heavy duty freezer bags

).

Want to include veggies?


Pack tomato slices, pickles, cucumbers, or lettuce in a separate container on the day you want to eat a sandwich. These veggies do not freeze well and shouldn't be included until right before eating the thawed sandwich. 
Eat within 3 months of freezing
When freezing beyond the 1-week point in aluminum foil, consider packing your wrapped sandwiches in the large freezer-friendly bags by brands like Ziploc to ensure the taste and quality is maintained.

Make-Ahead Freezer Turkey & Ham Cheese Sandwiches
Freezing a dozen or two sandwiches ahead of time is a quick, easy, and tasty way to ensure your kids (or you!) have a healthy lunch in a moments notice.
Ingredients
Burger or kaiser buns (white or whole wheat)
Butter
Onion
Turkey breast deli meat
Black forest ham deli meat
Cheese slices (cheddar, herb & garlic, havarti etc)
Mustard (grainy, yellow, dijon, honey mustard etc)
Instructions
Step 1: Butter Both Sides of Buns
Step 2: Spread Mustard & Onions
Step 3: Fold Cheese Inside Deli Meat Slices
Step 4: Wrap & Package Sandwiches
Nutrition Information
Serving size:
2 tbsp (30g)
Calories:
35
Fat:
2g
Carbohydrates:
1g
Sugar:
1g
Sodium:
41mg
Protein:
2g
Cholesterol:
8mg